TASTING NOTES

Pale golden with brilliant tints.
Aromatic with aromas of acidulous fruits and white flowers.
Balanced, good acidity but supple.
Pleasant, harmonious and persistent.

SERVICE CHARGE

Serve all around of 8/9°C.
Perfect with first course of fish.


TECHNICAL CARD
Climate, ground, type of vines, the hand of man...



This wine is produced mainly in the southern part of beaujolais area.
Each year, we produce only only 2% of Beaujolais white wine; it comes from the type of vine chardonnay which is l'un of two type of grapes of the beaujolais vineyard.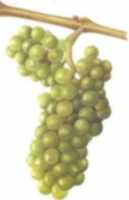 The chardonnay grape
Wine and dishes